Version 4.1 of Pixelboxx Digital Asset Management released
(Dortmund, 08.02.2023)
Version: Pixelboxx DAM 4.1 - Release on February 15, 2023 (TBC)
Renewals: Integration to Keycloak, Computed Fields, Rendering of Office Documents, Import Check and Portal Improvements.
Details about the new release version

Integration to Keycloak 
Keycloak offers single sign-out, which means that users log out only once to log out of all applications that use Keycloak.
Pixelboxx supports integration to Keycloak with release 4.1 and thus includes the additional features:  
Mapping of user roles 
Automatic creation of users 
2 factor authentication
Login - Pixelboxx Digital Asset Management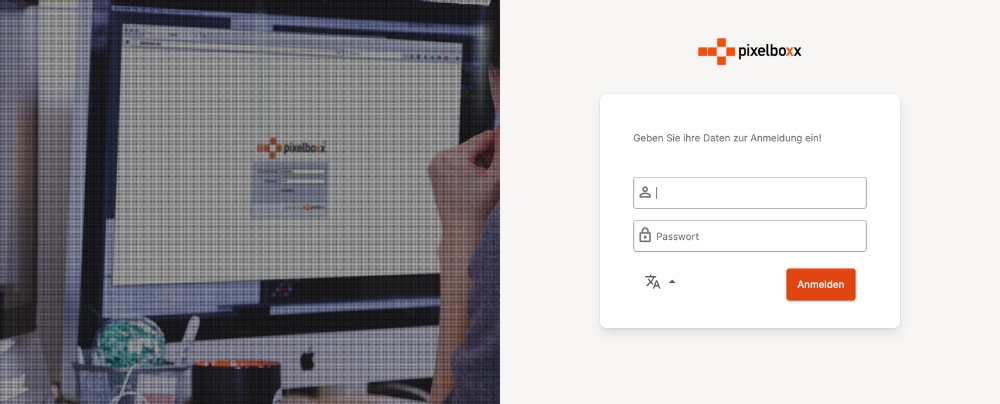 ---
Computed Fields 
The Computed Fields allow from now on to calculate field values automatically. In doing so, other fields of an asset can be accessed as well. 
Examples: 
Combination of field values, e.g. first name and last name 
Changing a status based on certain other values 
Reading image size in IPTC fields to classify an asset (e.g., "large," "medium," "small")
Example of Computed Fields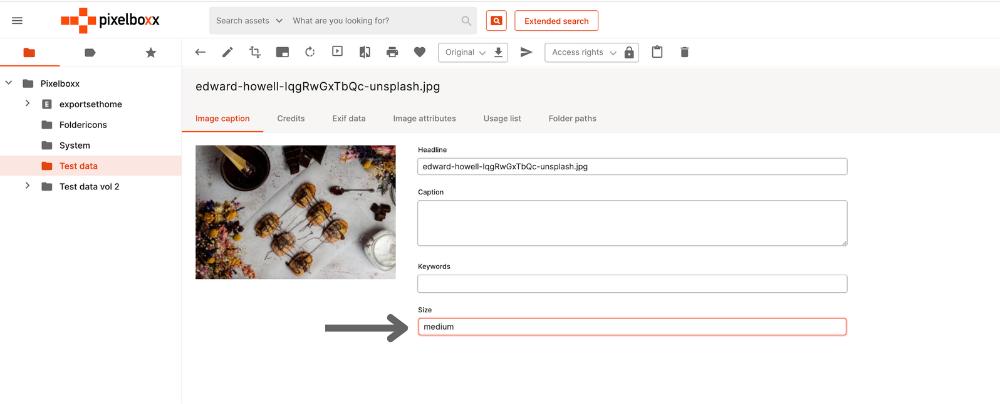 Create Computed Fields in admin area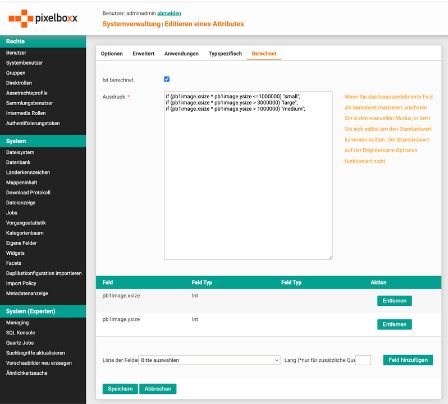 ---
---
Rendering of Office documents  
For Office documents that are imported into the Pixelboxx, preview images can now be calculated that allow a preliminary view of the document.
Document preview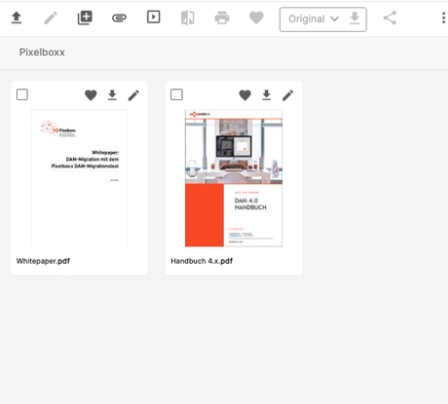 ---
Import Check 
When importing files, you can now configure what happens if the file already exists in the Pixelboxx. It does not matter whether the file is imported via hotfolder, via API or manually via the Pixelboxx UI. It can be distinguished whether the file name, the content of the file, or both are checked. If a duplicate is detected, the file can either be blocked, imported as a new version of the existing file, or imported in addition to the existing file if the option is switched off.
View of the import policy in the admin area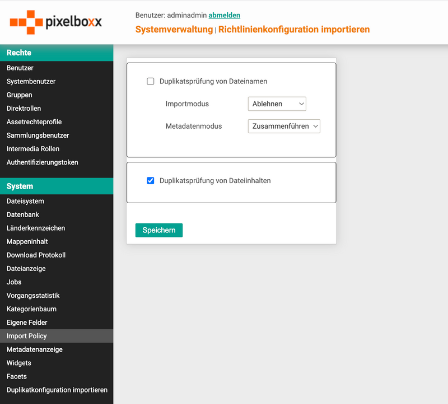 ---
Portal Improvements 
Furthermore, numerous improvements have been implemented in the portal:
Configurable landing page with predefined filters 
Filtering by keywords 
Filtering in folders and facets 
Support for multiple languages 
Improved download function 
Improved customizing options