With databoxx you can quickly and easily collect and modify content and information from several different data sources via a central GUI, create new content and export it to all desired channels, as well as write it back to the original data source.
With databoxx we offer the possibility of a flexible and, if necessary, even explorative holistic mapping of new business cases within the existing system architecture / application landscape. In this way, companies can follow emerging trends in the market very quickly or develop their own services very quickly and differentiate themselves from their competitors.
By flexibly connecting existing systems, customers can pursue a "best of breed" approach to special applications and avoid not being able to use other solutions from another provider, which can happen in isolated cases with integrated platform providers.
---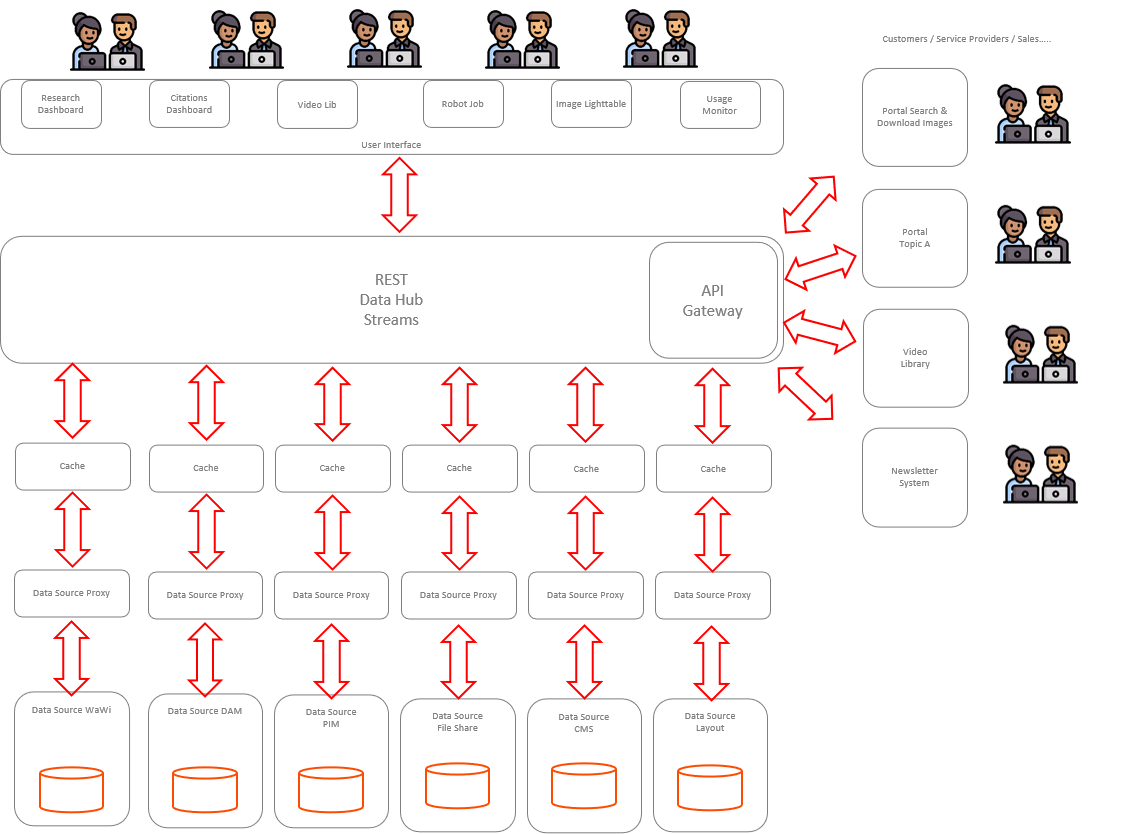 ---
to integrate existing special systems with each other in an AI-supported virtual and automated/self-learning way
a completely new user experience with business-case-related UI
to route the merged, possibly supplemented data directly via API gateway (configurable) to connected target systems
Flexibly integrate manufacturers, suppliers or dealers and define them as data recipients or data suppliers
the harmonization of sources of supply
Data availability in real-time
---
---
Join us on the path to a digital future
Use the following contact form and apply as a pilot customer for databoxx!