Efficient Media File Management
With the web-based digital asset management solution Pixelboxx DAM you can manage your media content like images, graphics, PDF files, audio, video and all office files and presentations in no time.
Every brand faces the challenge to store and share content effectively. For 20 years, Pixelboxx has been helping companies to meet these challenges and to develop cutting edge innovations.
One central storage for all your media
With the help of the Pixelboxx digital asset management system you can access all your digital media at any time and any place, which are securely stored within a central portal in the cloud. Optimize the management of your content and make your daily work processes more efficient.
---

Efficient image search
Find any picture using the image search – add any filter you desire. The defined search queries allow you to limit the result set and thus always find exactly the right images.
Faceted Search
Be inspired by the faceted search - simply use the automatically generated facets to find the assets you need.
Supportet file formats
Pixelboxx supports all common file formats, like pictures, videos, and automatically creates a preview for these media.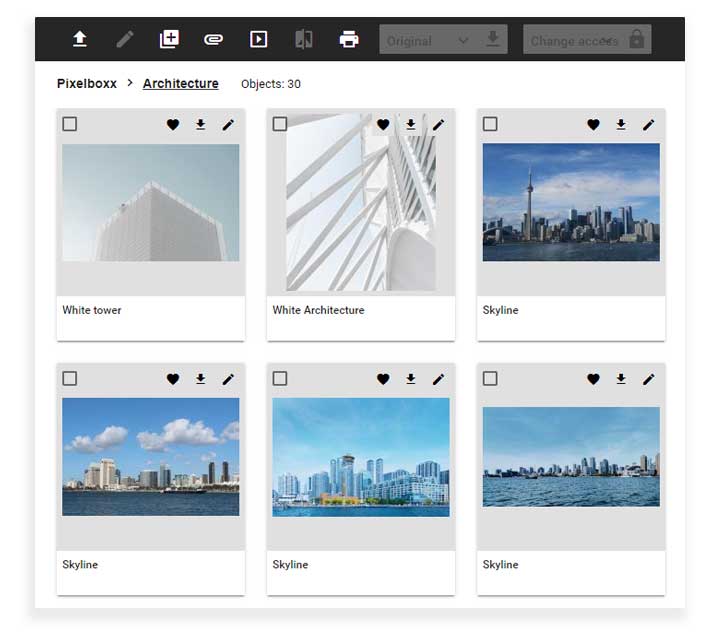 Learn more about our search functions.
No more time-consuming searching for the right picture! - The Pixelboxx DAM has further improved its search and offers advanced search functions via meta data as well as a visual similarity search via example images. The arbitrary combination of keywords, sample images and sample colors makes it much easier to find specific images and streamlines your work.
PRECISION !
---
In contrast to other image tagging systems, Pixelboxx DAM uses your previously tagged images to suggest tags for new images. This approach ensures a consistent wording style, a domain specific language and the tagging quality will improve with the growth of your media database.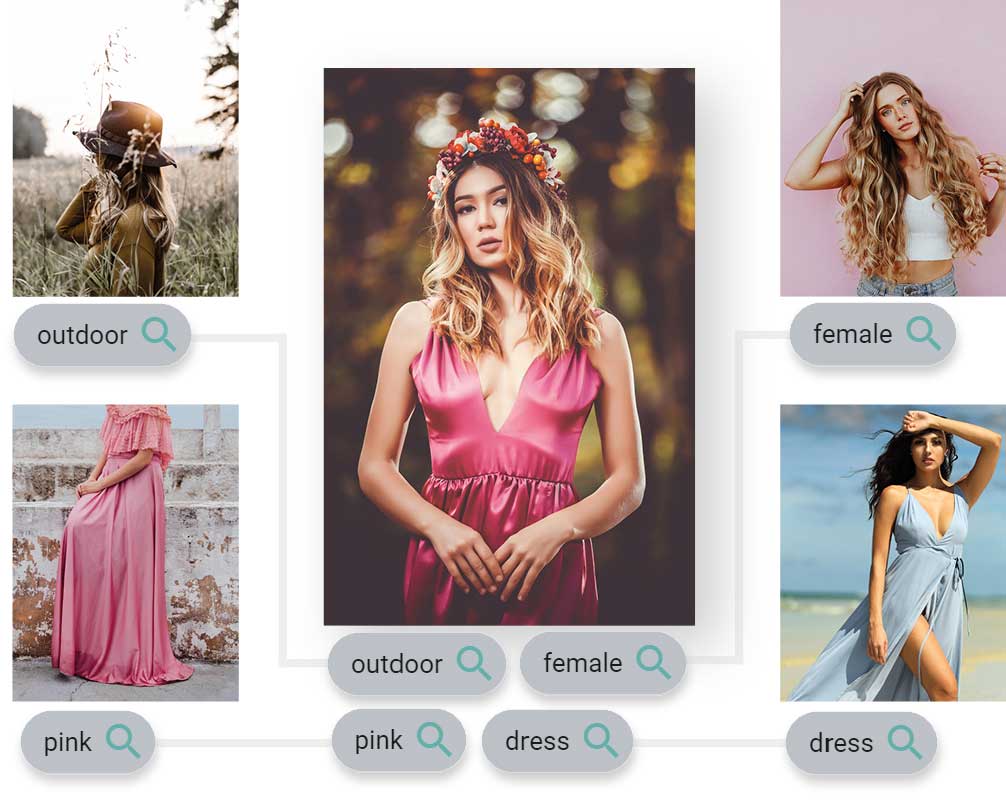 Do your users need space for text and logos in the images they are looking for? With our text space filter, users can define empty areas. This is ideal for finding images that are suitable for further creative processing, such as book covers, brochures and posters.
Sometimes, the most similar pictures in your collection are still irrelevant to your search query. To only find pictures with a certain minimal relevance, you can define a threshold value.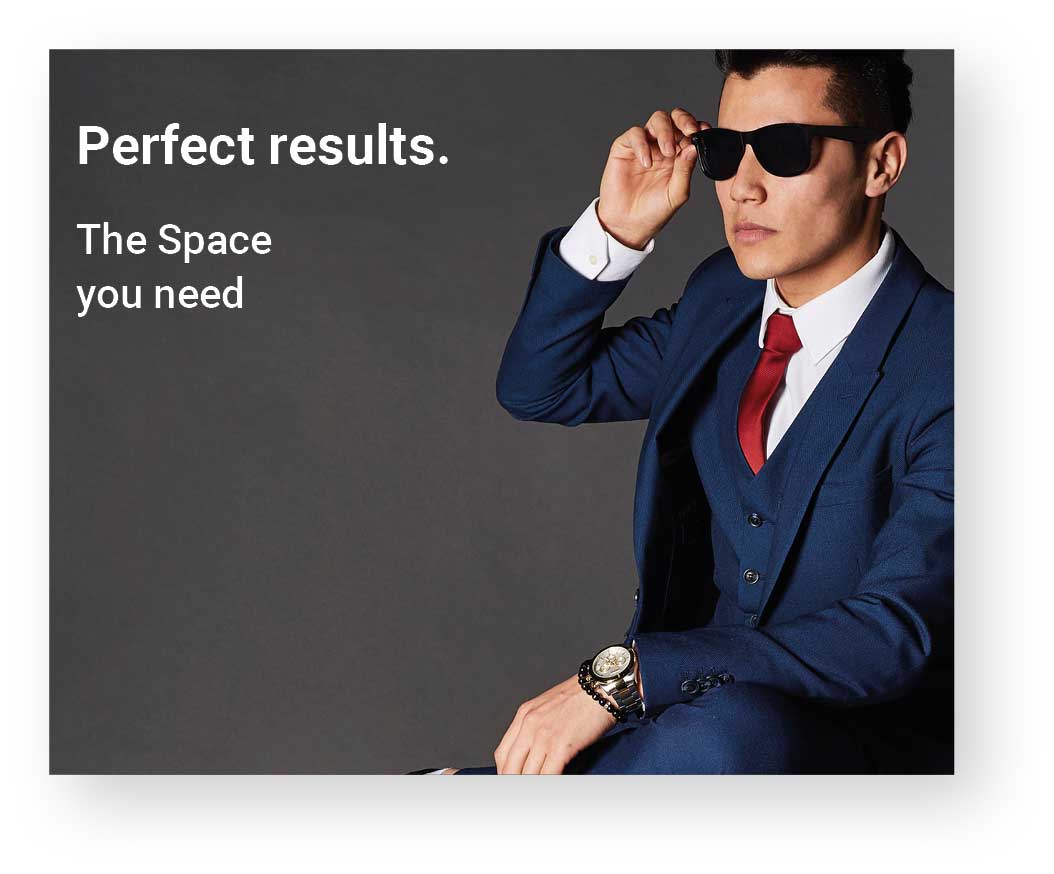 Control the rating mechanism and the weighting between textual and visual information.
The Smart Filter is a pre-scoring technique that filters out images that are irrelevant to the search image. Depending on the filter level, it can drastically reduce the number of images to be scored and greatly improve search performance, while minimizing loss of quality.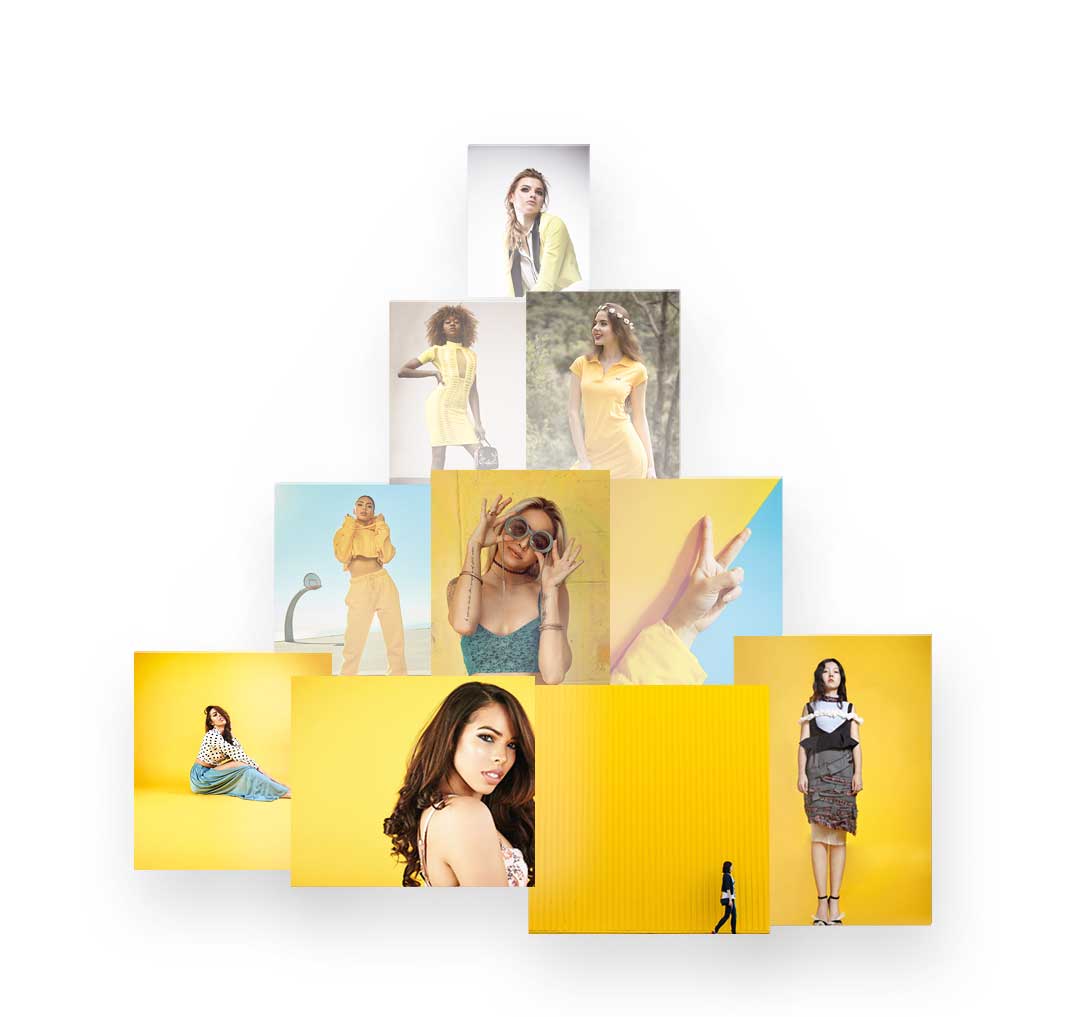 In cloud mode Pixelboxx DAM automatically searches for all relevant information like image descriptors, filters or meta data from the server, which stores this data to process the search query. Simply query any server in the cloud; Pixelboxx DAM does the rest.
Our image search is lightning fast thanks to small image descriptors, intelligent filtering, and distributed search functions.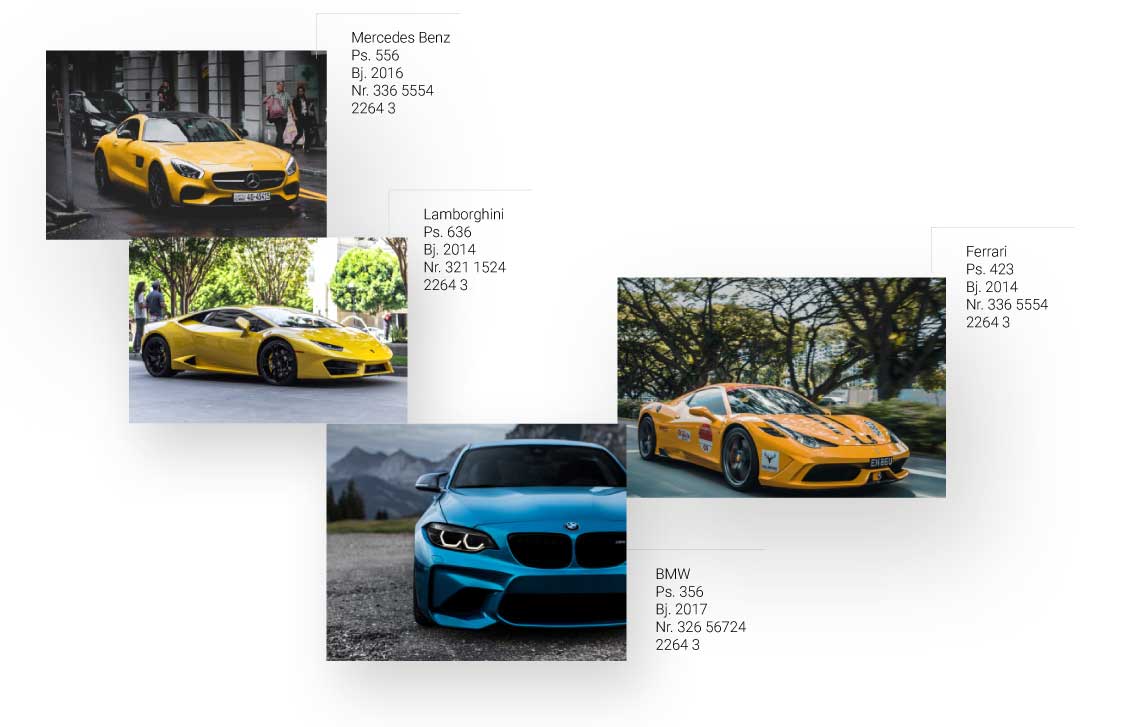 No more time-consuming searching for the right image - use the visual similarity search. This feature automatically makes suggestions for similar images.
Combined text and visual search
Combine visual search criteria with traditional search criteria such as category filters, keywords, date ranges, etc. in one query.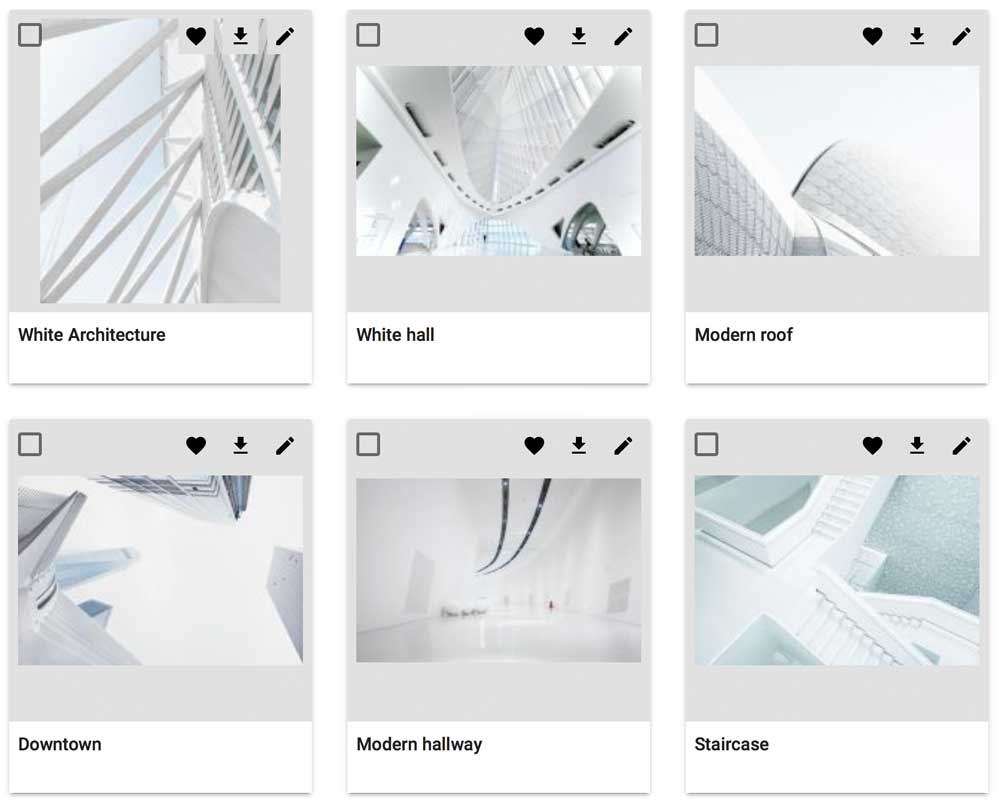 Automatic scheme configuration
You do not need to configure fields and field types. Pixelboxx DAM does this for you and supports the Managed Schema Mode. Still, you can also configure the schema manually if you want to.
With Pixelboxx DAM you are ready to grow. We support the Solr Cloud Mode with replication and sharing. Share and replicate your collection on multiple servers to handle massive parallel user requests and large collection sizes. Searching through millions of images is easy.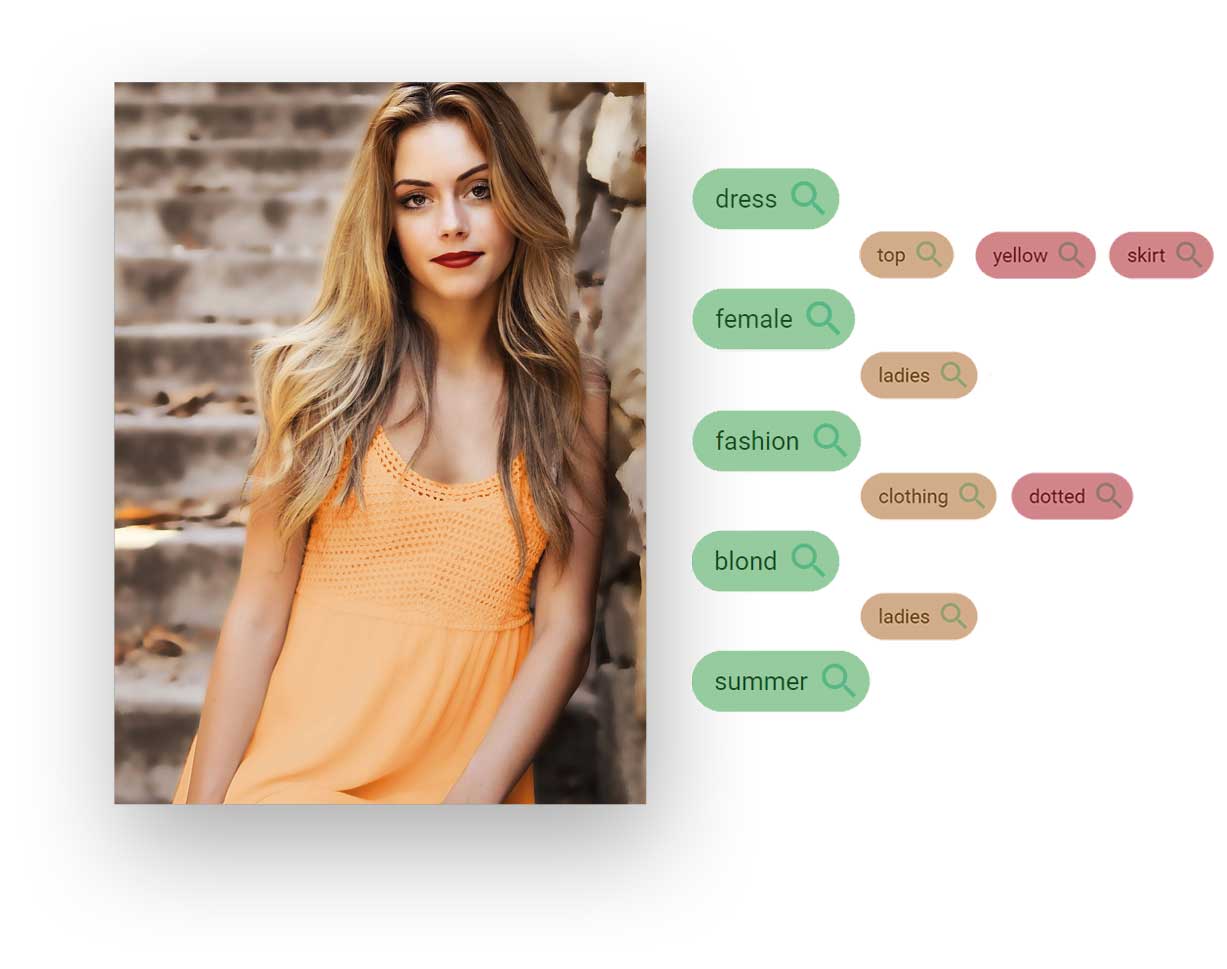 Use sample images from the Internet or your local hard drive to find identical or similar images in your collection.
Enable your users to find images that match specific color schemes and match the color scheme of a website or brochure. Users can define one or more colors and weight certain colors to increase their influence on the ranking.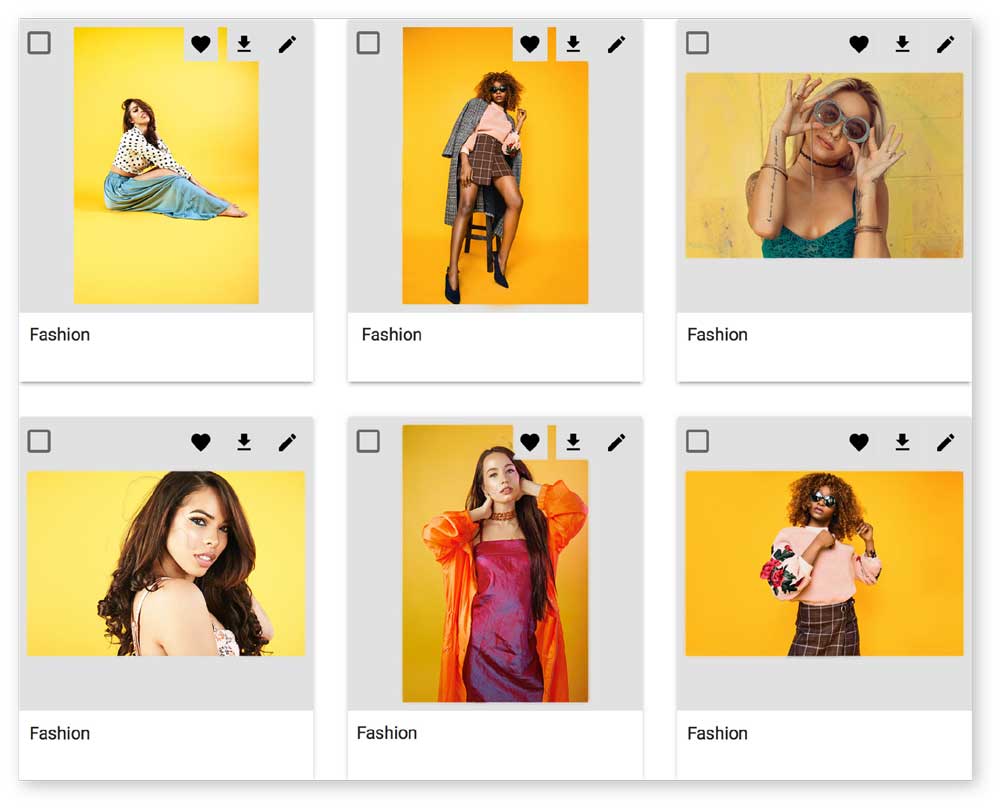 Detect duplicate visual content without metadata. Instead, pixel data is analyzed to detect duplicate images with different sizes, file names, file formats, encoding quality, or visual changes. Deduplicate your existing collection and continuously review new images before indexing them
Automatically index context
If your sample image contains indexed meta data, Pixelboxx DAM can automatically extend the query with the keywords assigned to the sample image. This strengthens the semantic context of the visual search.
Generating image descriptors
Do you preprocess your data before indexing in Solr? With our http-API, JAVA-API or via the command line interface you can generate image descriptors for images, store them in a database and easily index the already available image descriptors.
Pixelboxx DAM has a plugin for Apache Solr. Both systems run together seamlessly. This makes Solr not only a great search engine for textual content, but also for visual content.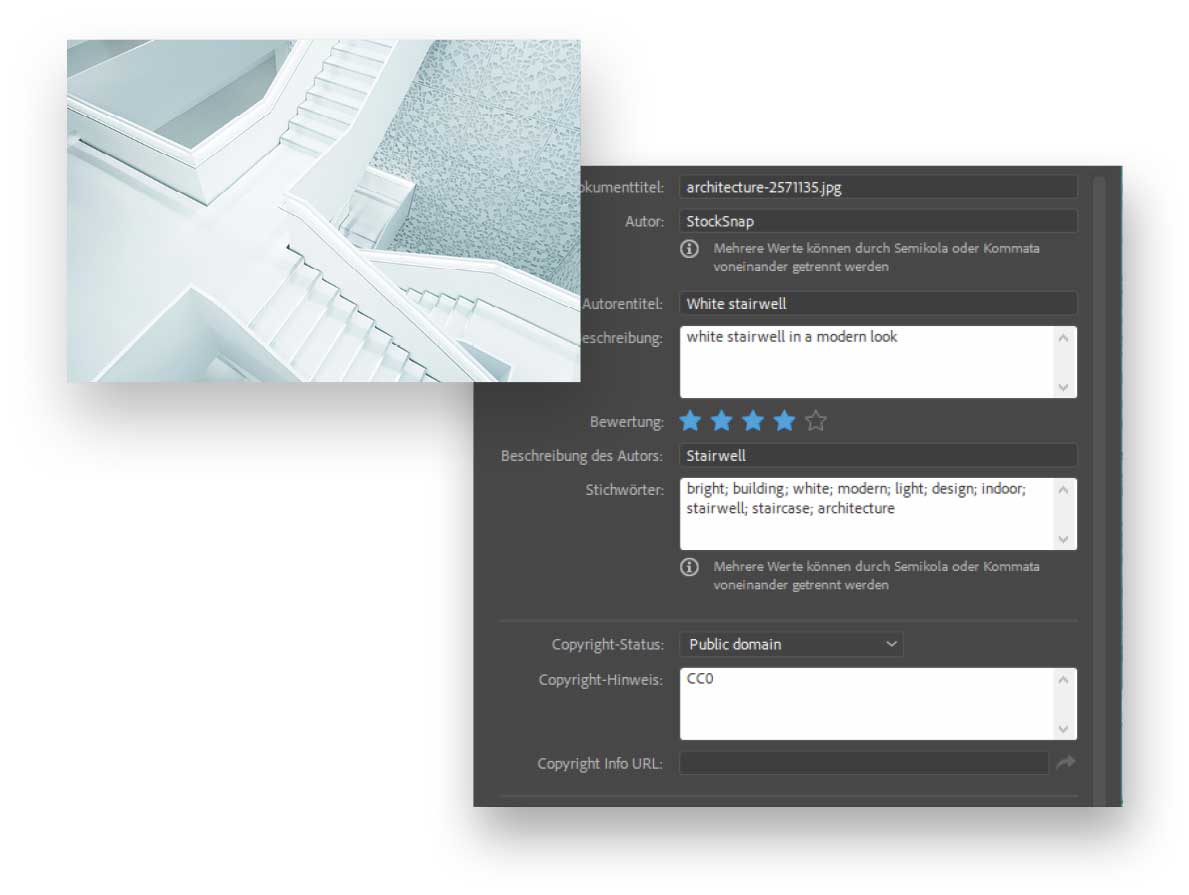 When using external images as search input, the images are downloaded and analyzed directly. Pixelboxx DAM stores the calculated image descriptors and the corresponding URLs in the cache. If the same resource is used again, the image descriptor is retrieved from the cache.
We use extremely small image descriptors to represent the visual information of an image in less than 150 bytes per image. In comparison, the average file size of a thumbnail image is about 20,000 bytes. This minimizes our memory requirements and I/O.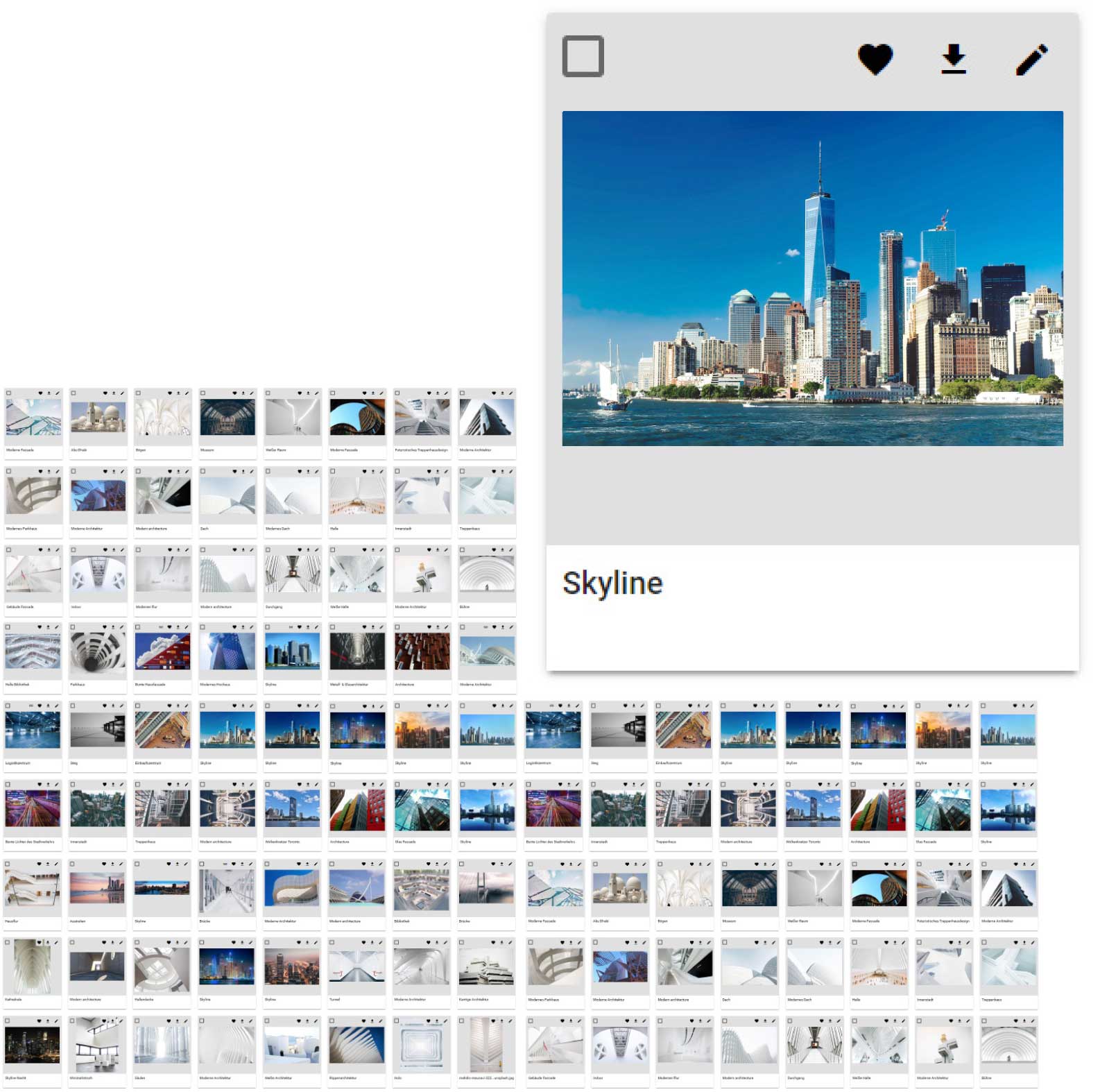 ---
Learn more about importing and tagging
With the import assistant and the auto tagging you can easily load all media into the digital asset management system. Metadata is essential for finding objects quickly and easily. Therefore, with Pixelboxx DAM you can now tag most of your files automatically and directly during the import. The step-by-step organized workflow with the help of the import wizard can be done intuitively for every user.
LIGHTNING FAST !
---
Product relevant interfaces for
third-party systems
Digital asset management for CMS, Shop, PIM, ERP, PLM…
The strength of the Pixelboxx DAM to closely integrate digital assets with shops, content management systems, PIM or print solutions is further increased by a newly developed REST-API.
The Pixelboxx digital asset management has always been equipped with a multitude of interfaces, which allows an integration with the systems listed here.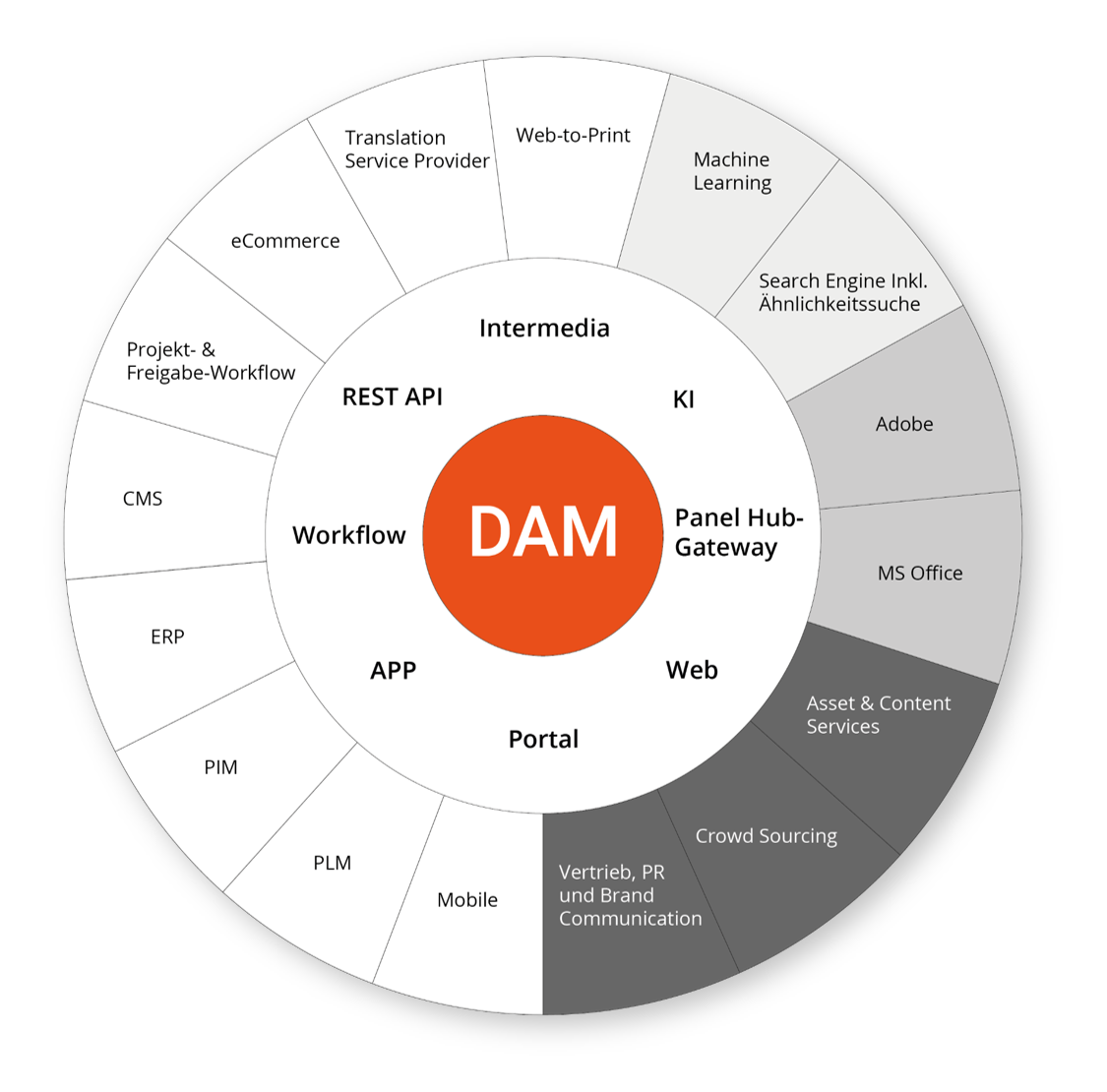 ---
Supported file formats
Pixelboxx supports all common file formats.
Faceted search
Simply use automatically generated facets to find your assets.
Efficient image search
Find any image with the Image Search - add any filter you like.
Usage list
View which assets are used where and for how long.
Security and access control
The system provides you with a role-based rights concept, with maximum security and flexibility.
Secure sharing and releasing
Share selected assets or areas with automatically generated watermarks, time limits or right restrictions.
Image editing
Edit and crop images directly in your DAM.
Website connection
Easily connect your website to your DAM.
Versioning
Use the latest versions with version control.
Linking assets
Logically link product images and other content in Pixelboxx DAM.
Corporate design
Design your DAM System in the corporate design of your brand.
Flexible dashboard
Capture all relevant information at a glance with your personal dashboard.