Whether you upload individual files via a browser dialog, drag & drop or import via a file server, you always have an overview of your content. The possibility for external service providers to import data into defined areas of the data access management as well as the quality check during import according to defined criteria makes it easier for you to import your content into the Pixelboxx digital asset management.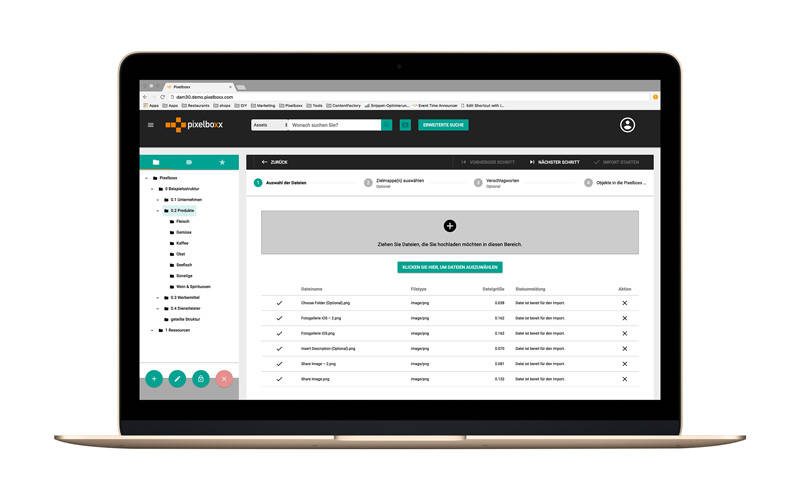 ---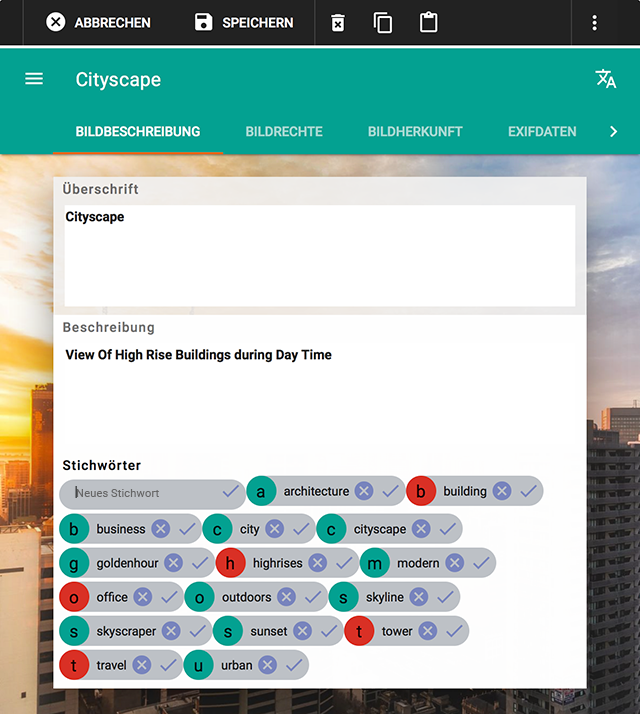 To save time and to simplify the handling of large file amounts, automatic unpacking of zip files during import is possible. To avoid duplicates, we use a search filter, which filters out unnecessary duplicates. During the import process, all metadata fields of objects can be filled at once in a mass operation.
Simple changes of single meta data or practical and time-saving mass changes of meta data are also important parts of our Pixelboxx digital asset management. Included is the multilingual maintenance of meta data, ICC profile recognition as well as the creation and usage of category trees with your vocabulary for a secure and consistent tagging of your media in the admin area. You can also link objects with each other.
IDEAL OVERVIEW