Digital Service - An Interview with the Managing Director Antonius Huerkamp
How DAM systems can help companies
These days everything revolves around data, the raw material of the 21st century. Without them, digital transformation would be unthinkable. It affects every company and every industry - and it is interesting to note that software manufacturers and integrators themselves are also affected by the change. While silo-like solutions in individual areas of data generation, preparation and distribution were still sufficient in the past, PIM, CRM, CMS etc. are now facing the challenge of digital transformation. systems the crucial question of classification and further development. DAM systems could take over the pioneering role of this development. Therefore, we spoke with Antonius Huerkamp, managing director of Pixelboxx GmbH, about changes in the market, additional services and possible new price models.
Toni, you have many years of experience in the media environment and have recently become managing director of Pixelboxx GmbH in Dortmund
I took over a consulting mandate at Pixelboxx at the end of 2018 and got to know the company intensively. I could especially point out the chances for Pixelboxx in a changed market environment. When I was offered the position as managing director, I did not have to think about it for long.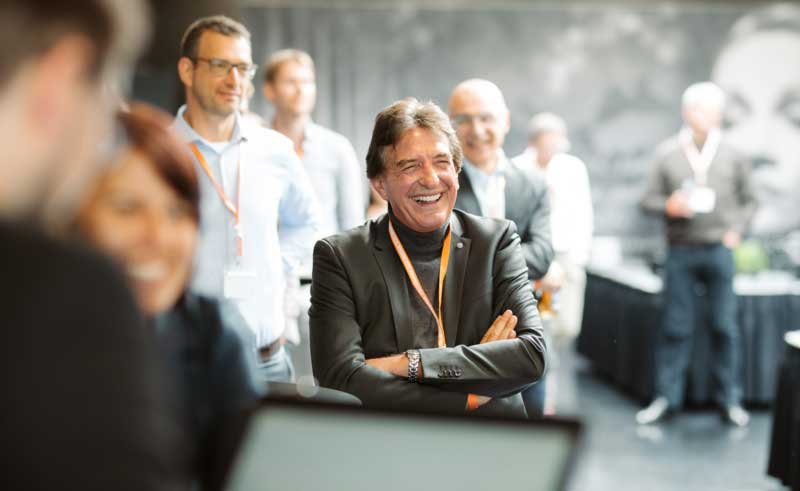 How do you think the requirements for MAM/DAM systems have changed?
In the past years, a MAM/DAM system was often requested in isolation and the necessary integration was somehow carried out - this is no longer the case today. DAM/MAM systems are the focus of corporate communication internally, but also, and especially, externally. The imagery is becoming increasingly important. This is why companies will again integrate the topic of DAM more strongly into the general IT procurement process. Companies will reach their customers with a high-quality visual language, and this with the rejection on all channels. To do this, customers need image-related services. The Pixelboxx will also take on this task. We are currently getting this confirmed by corresponding inquiries/tenders from the market.
Evidently: Yes! Based on the networking of the systems among each other, the topic of content packaging will strongly increase. This includes the requirement for the DAM to become more involved in the content creation process. This in turn means that DAM systems will have to map more process-related functions. This can even go so far that DAM systems could or must take over the last mile in content production and content delivery. This makes DAM an elementary component of the digitization strategy. The Pixelboxx will therefore also offer services that make the packaging or even the orchestration of content possible. This includes the creation of advertising messages or individualized offers.
What other challenges do you see coming for MAM/DAM systems in the near future?
MAM/DAM systems must open up completely and interlock even more closely with technology partners. It is important to find these partners and to connect with them in a sustainable way, also technologically. Of course, the topic of AI plays an outstanding role in this process. Finding and extracting images in a highly automated way via rules and regulations and thus reaching our customers' customers even more efficiently means an increase in the conversion rate and leads to more sales!
Does this development also have an impact on the pricing of MAM/DAM systems?
As these complementary IT topics require significantly more investment and the change to SaaS is being made, DAM is also facing new pricing. One that will find its home in the SAAS and one that will regain its price relevance in the face of the prices of other IT systems.
What further developments can be expected in this area?
All companies will and want to set up digitisation strategies and are intensively engaged in this. Often the companies are not organisationally set up for this. High-quality content is still located in different system environments and is not interlinked. This is nothing new, but top management requires its organisation to develop concepts for this. That's why we, as a DAM/MAM provider, are becoming increasingly involved in the consulting environment. Business Case/Use Case are to be developed together with the customers.
And what does the strategic orientation of the Pixelboxx look like against this background?
The content delivery tasks will also be taken over by DAM systems in the future, so the associated channels will result in a strengthening of the entire DAM area. In future pricing models, it can be assumed that deliveries will be priced. On this basis, the DAM delivery service business could grow exponentially. For the Pixelboxx it means to interlock "closer" with technology partners and to proactively offer services and consulting. Our goals also include strengthening the core environment with "new" functions and enhancements. Furthermore we want to extend the value chain with services and win new technology and sales partners.
Antonius Huerkamp
Antonius Huerkamp, graduate in business administration, is the new managing director of Pixelboxx GmbH since February 2019. In various management positions he has been involved in the optimization of media processes for many years. At Pixelboxx he meets an equally experienced team and long-time customers like METRO Group, Osram, Melitta and KFW Bank. This experience results in a solution portfolio at Pixelboxx which goes far beyond the scope of currently common DAM systems and meets the future requirements in this area.